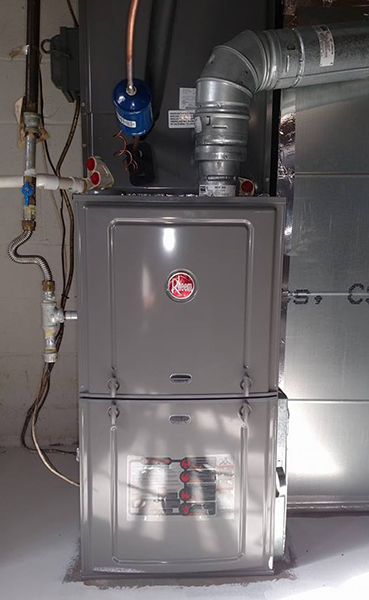 Being able to maintain a consistent, comfortable temperature in your home is the key to living well in any season—particularly winter. Instead of having to layer on sweaters and blankets, you can take solace in the fact that your furnace is continuously providing warm air for your home. At the first sign of inefficiency or trouble, however, it pays to call Alliance Heating & Air Conditioning Services, Inc about your heating and air systems.
Our familiarity with all brands of furnaces and heat pumps enables us to deliver an unparalleled level of heating repair in McDonough, Flippen, Henry County, Blacksville, or Atlanta, GA to homeowners in their time of need. Whether it's a furnace that no longer blows or air that's just not properly heated, our team is ready to deduce the problem and get to the bottom of it.
Furnace Service
There are so many parts to your furnace that need service and maintenance. The blower, blower motor, flame sensor, pilot light and numerous other parts all require individual attention that only comes with a thorough, professional inspection or repair. By taking the time to examine all of these components, our team is quick to determine the scope of any necessary HVAC repair in McDonough, GA—no matter the brand or capacity of your furnace unit. We'll get the warm air blowing again in no time at all.
Has your furnace finally met the end of its life? We're also available for new installations! Our team draws from years of experience to provide completely tailored installations of Rheem or Tempstar models, to help you achieve new levels of efficiency and reliability from your heating and air systems.
Heat Pump Service
Heat pumps are a modern, highly-efficient way to heat your home. At Alliance Heating & Air Conditioning Services, Inc., we're heat pump experts, offering our customers comprehensive service when it comes to understanding and investing in these units. From a free in-home consultation to efficiency assessments, to choosing and installing the ideal heat pump, we're with you every step of the way. Plus, we'll be there to service it thereafter, ensuring your heat pump pays maximum dividends!
For more information about our heating repair services or to schedule an appointment with our experienced team for your air conditioning, indoor air quality systems, or beyond, contact us today at 770-914-1031.