Spend just one summer in Georgia and you'll quickly understand the need for a fully-functional AC system during this season! Escaping the hot, muggy air and blinding sun means being able to rely on your AC unit to keep things cool indoors. When your forced air isn't keeping you comfortable, however, it's a sign you're due for air conditioning repair or replacement.
Precision Air Conditioning Repair
Alliance Heating & Air Conditioning Services, Inc delivers customized air conditioning repair in McDonough, Flippen, Henry County, Blacksville, and Atlanta, GA to homeowners throughout the area. No matter what the capacity of your unit, its age or the brand, our intent is to get it up and running at maximum efficiency. We offer 24/7 emergency repair services to meet your needs, and employ tenured experts who can quickly diagnose and resolve problems within the realm of your specific system. There's no better choice for AC service!
Air Conditioning Installation & Replacement
AC units have a finite life. Whether yours has recently become antiquated due to its coolant or it just isn't operating efficiently any longer, our team can advise you on the best option for a new air conditioning installation in McDonough, GA.
With access to brands like Rheem and Tempstar, we'll make sure you're getting maximum value from a new air conditioning installation investment. Plus, with expert, tailored installation by experienced professionals, you're guaranteed a unit that's efficient right from the get-go! Our mission is to provide you with the best possible value, reflected in the smooth operation and energy savings that comes from a new AC unit.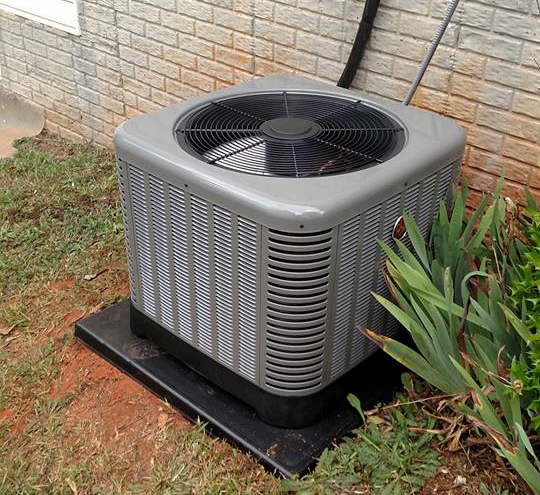 Maintenance Plans
Nothing extends the life of your AC unit like proper maintenance. Call on our team for everything from seasonal checkups to part replacements—all done in the name of efficiency maintenance. We'll help you avoid costly breakdowns and inefficiencies that can lead to higher bills.
Don't hesitate to contact the Alliance Heating & Air Conditioning Services, Inc. team the next time you need reliable AC service. We can be reached at 770-914-1031 and take pride in our prompt, accommodating scheduling for air conditioning installation, heating repair, indoor air quality management, and more.